This is a very exciting year at the Anglo-American School of Sofia and the last few weeks have been particularly busy! The 2017-18 school year sees us celebrating our 50th Anniversary and on 15th September  (chosen because of its significance in the Bulgarian academic year) there was a day of celebration.
This included everyone wearing a commemorative anniversary t-shirt, a giant horo,  the filling of a time capsule to be opened in 25 years' time, an all school picnic and of course, the obligatory birthday cake – which in our case was in the shape of the school! We also managed to manoeuvre 628 bodies into place in the shape of our anniversary logo while a cameraman with a drone snapped the photographs.
Two days later we had our inaugural AAS Anniversary Golf Tournament at Pravets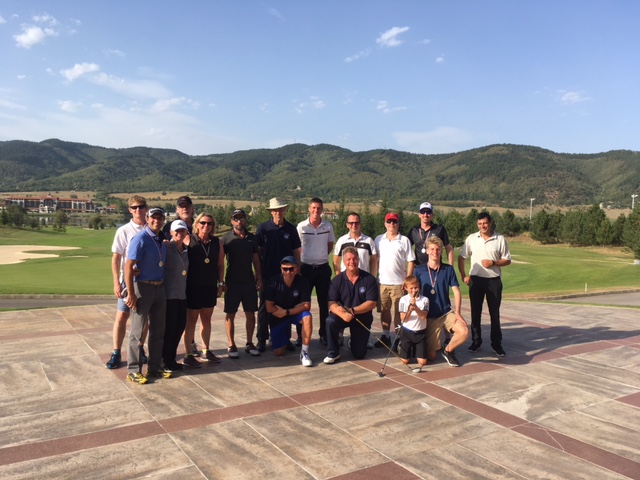 Our anniversary celebrations will continue in a Grand Black Tie Gala on 20th January 2018. Tickets will go on sale soon and details will be made available.
In the meantime we ready ourselves for our next big project, the building of an €10m arts centre at the school which will include a two-storey theatre and music and visual art workshops. The groundbreaking ceremony for the new building took place on October 10th.