On February 20th, 2020 AmCham Bulgaria welcomed four new members to its business community. In front of the full of quests Ball Room of InterContinental Sofia there were presented Axion Group, Fadata, Iron Mountain, Mirkat.
"We are happy to welcome you all at our first social event of the 2020 Calendar of AmCham Bulgaria. We are looking forward to explore more on how you can be active in our community," said Iva Todorova, AmCham Board Member and Co-Chair of the HR and Education Committee. "You have noticed the Board was quite busy setting our priorities for 2020, as well as planning the Chamber activities and partnering with the German Chamber over the past months. Indeed, this year we will celebrate AmCham's 25th Anniversary so, please stay tuned.
First in alphabetical order appeared before the crowd was presented Axion Group by Ivaylo Angelov, Sales Manager. The company is focused in facility management, technical maintenance, professional cleaning, licensed security services. He presented briefly company's profile and thanked the Chamber for the warm welcome.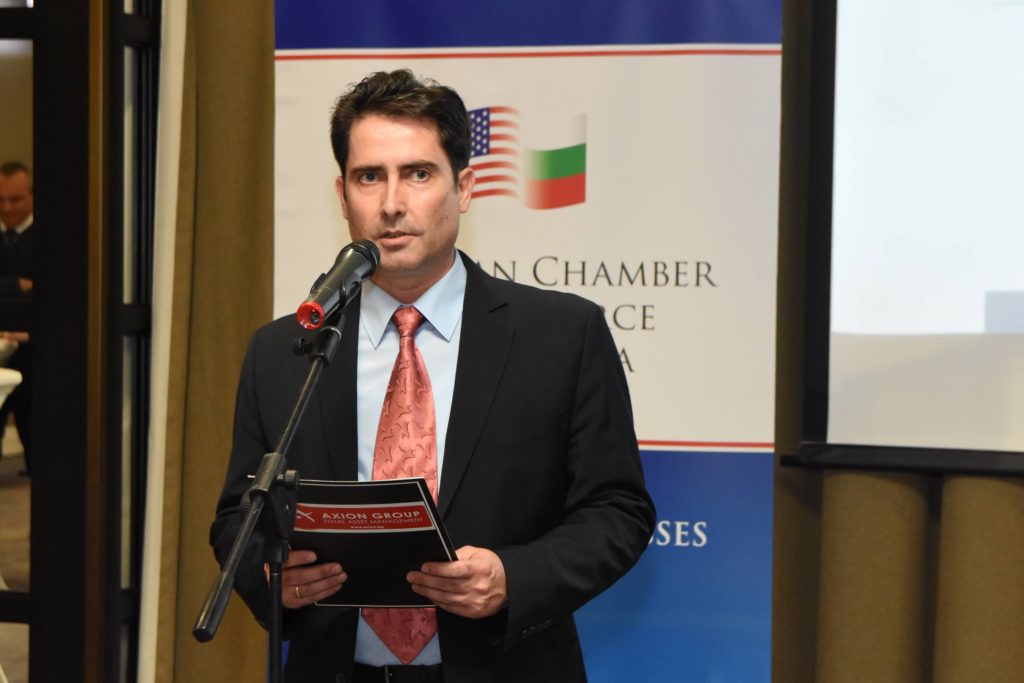 "We are the only Republican operator to create know-how in the field of Property Management that includes the following activities: Professional Housekeeper, Management and Leaseng asset, Flat Maintenance, Lease management, and Dry Cleaning and laundry. New to our Company is AXION 360° ERP Software Total Solution™," said Ivaylo Angelov.
Next it was the turn of Fadata. The company was presented by Milen Glushkov, Managing Director and CFO. It is a major provider of software solutions to insurers across Europe, the Middle East, Africa, and Latin America.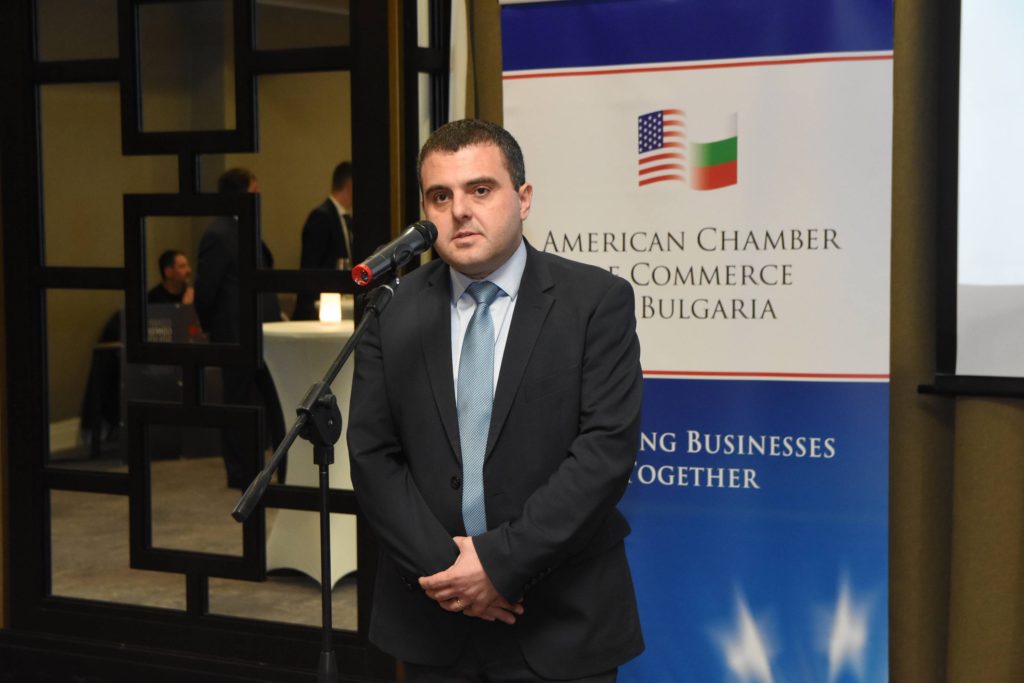 "We are a leading software provider which has been on the market since 1990 and actually this year we are celebrating our 30th anniversary. Our mission is to envision, create and deliver the best solutions to the world industry leaders. We are delighted to be part of AmCham and this community," said Mr. Glushkov.
Iron Mountain Bulgaria was presented by Ms. Cagil Ozgen, Country Manager Bulgaria. The brand was established in 1951 in USA as a global leader of Records and Information management, Data Management, Shredding and Document Management solutions with more than 230,000 customers throughout six continents.
"We are pleased to extend our footprint now in Bulgaria and what we've accomplished by continually working to ensure that our partners get the most benefit from their information, while reducing their costs and risks associated with storing and protecting it," said Ms. Ozgen.
The official importer of SUZUKI in Bulgaria – MIRKAT was presented by Valentina Nikolova, Marketing and Corporate Communications Manager. The company is also presenting the rent-a-car brands Enterprise, National and Alamo.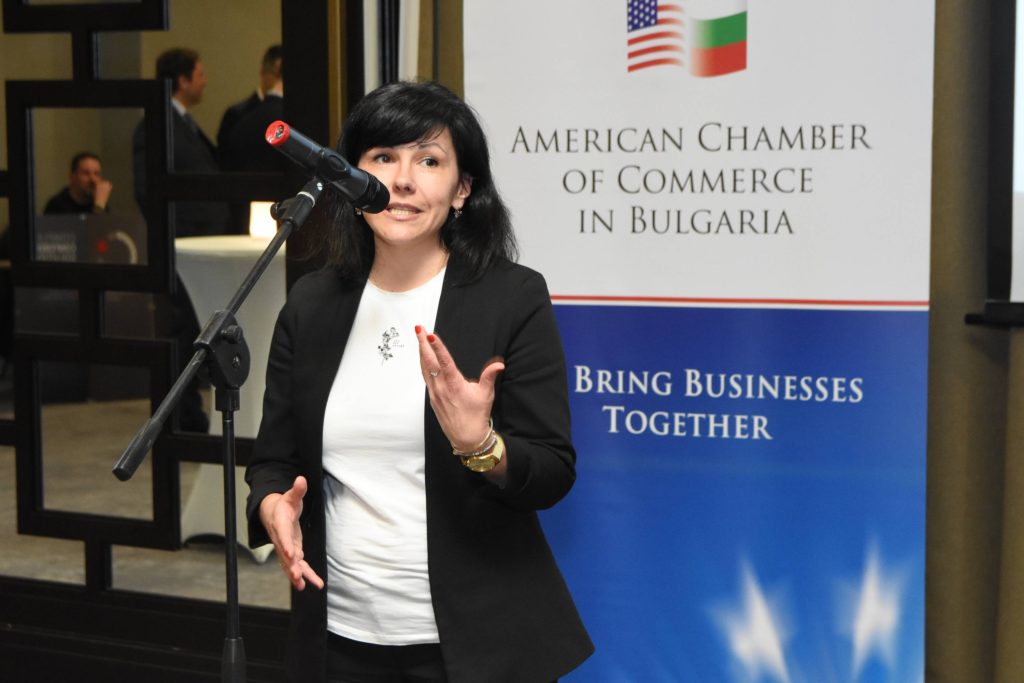 "MIRKAT was established 25 years ago as the official importer of SUZUKI MOTOR CORPORATION in Bulgaria. Our company is part of the Greek Holding Sfakianakis. We import the whole product range of SUZUKI – automobiles, motorcycles and outboard engines, and of course we provide the Bulgarian customers with great after sales service," said Ms. Nikolova in her opening remarks.
"MIRKAT is also the official partner for Bulgaria of the well-known American rent-a-car brands ENTERPRISE, NATIONAL and ALAMO. They are known worldwide for providing a consistent level of personalized, professional service, along with exceptionally low everyday rates to those traveling for business or pleasure. We are one cool team presenting four great brands. Enjoy the ride with us!"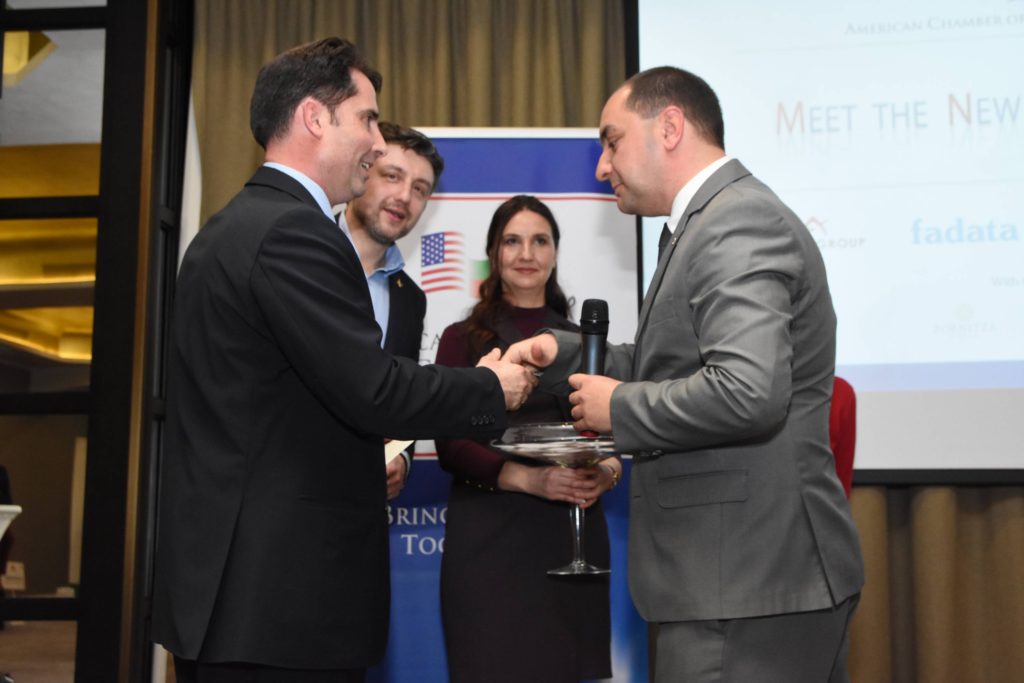 A very thrilling part of the Meet The New Members parties is the raffles with prizes provided by new members or the sponsors of the event. Five lucky winners got the prizes from Fadata and Mirkat, while the sixth prize – Weekend stay at Zornitza Family and Spa Estate – was presented by the supporter of event – Zornitza and Le Petit Queche.
---
Feel the atmosphere of the event in the photo gallery.