During the period 23 – 30.04.2020 Colliers conducted telephone interviews with some of the biggest automotive companies with operations in Bulgaria.
---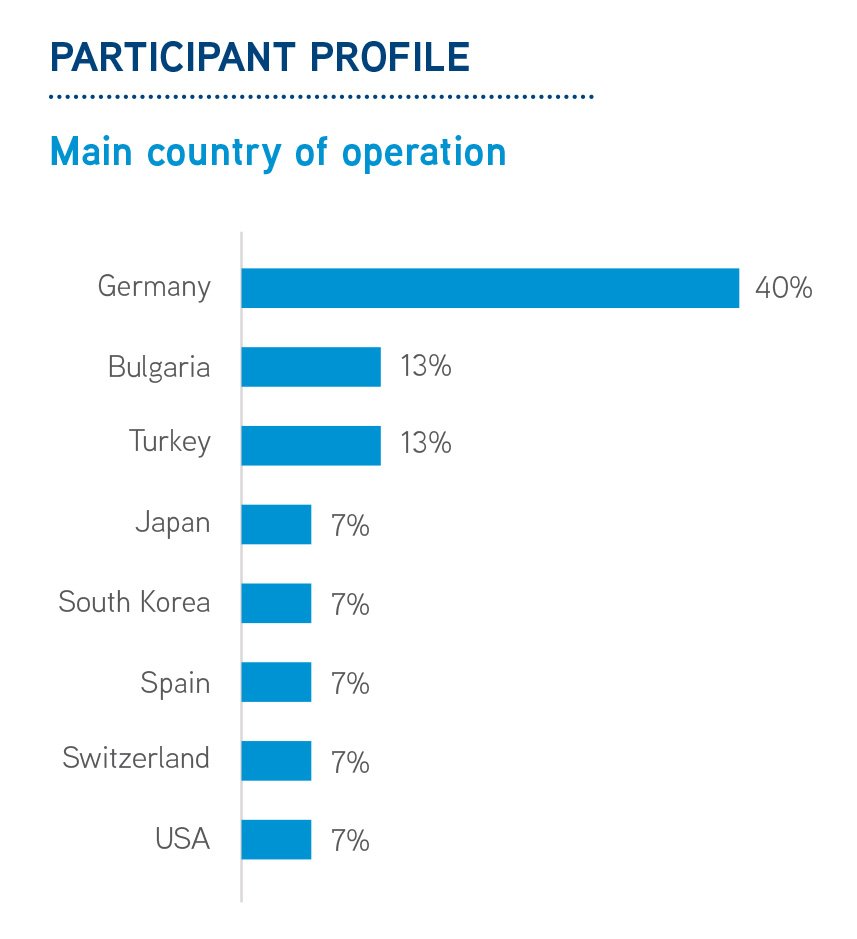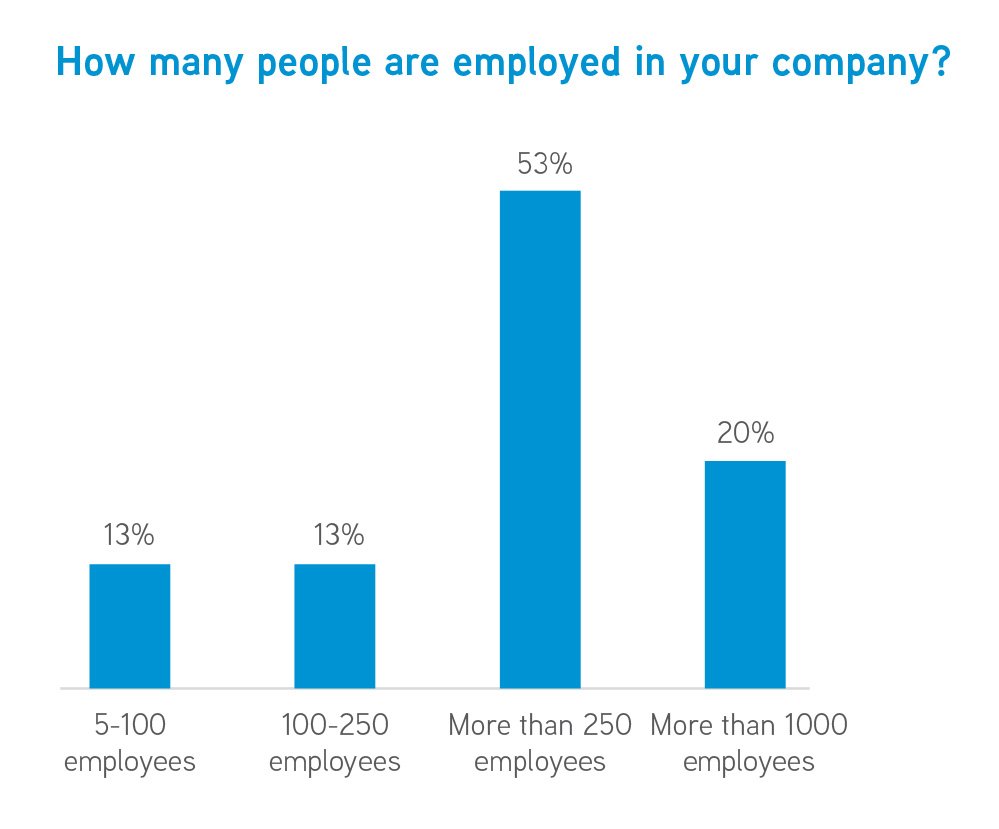 ---
Suppliers of the automotive industry are grouped into different levels depending on the products they provide. Tier 1 suppliers interact directly with the main manufacturer (OEMs) and typically produce hardware and software for direct in-car integration.
Tier 2 suppliers produce parts that are built directly into the vehicle. However, they do not interact directly with manufacturers, and their products are delivered through a top-level supplier.
Tier 3 suppliers perform individual orders for specific parts or parts, which are used by the higher tier suppliers to assemble entire systems and modules.
73% of the survey participants stated that they are Tier 1 supplier.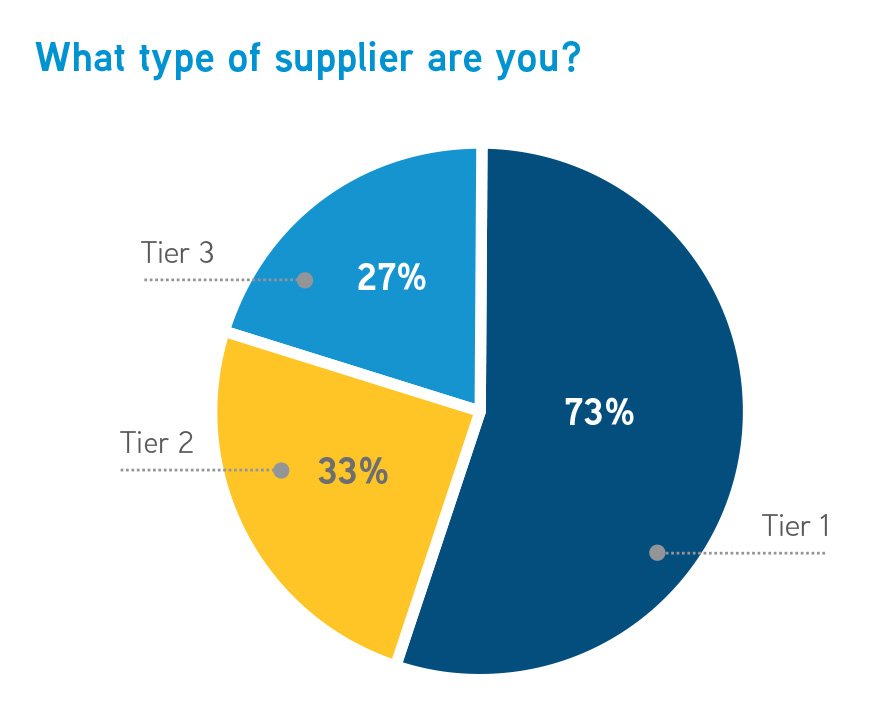 ---
The majority of the participated companies operate on one site in Bulgaria.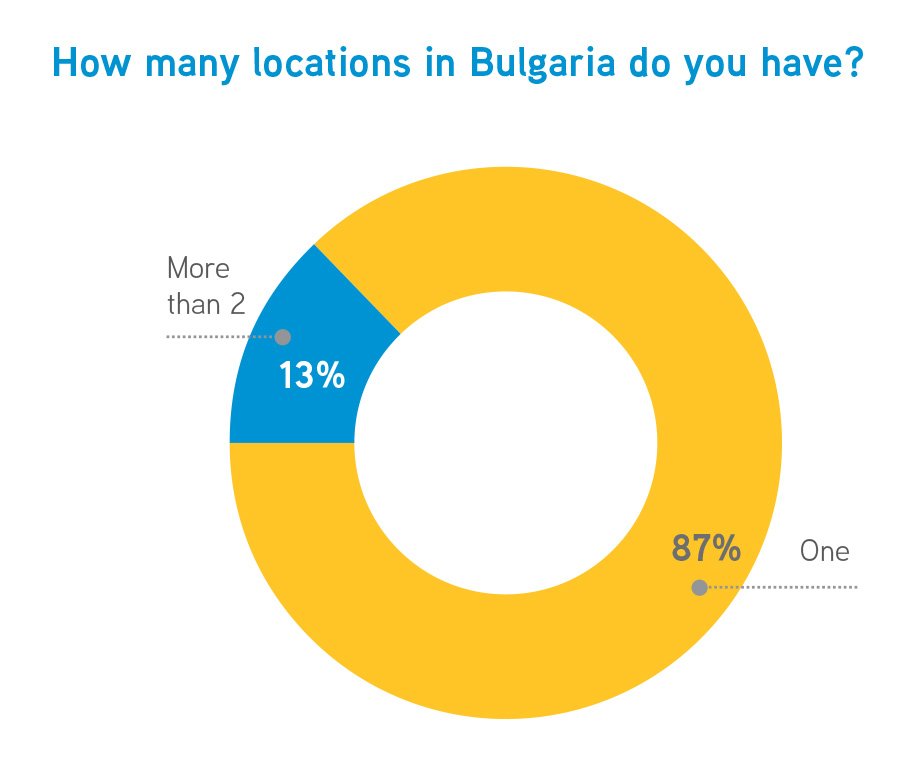 ---
All companies have applied precautionary measures against Covid-19, such as travel restrictions, increased safety and hygiene measures, home office, more and shorter work shifts.
40% of the respondents had to cease operations for the period when OEMs, to whom they supply components, stopped theirs. Suppliers of components in other sectors have continued to operate at a slower pace or restructured their processes.
None of the surveyed companies is planning to close production due to the current situation, furthermore 7% of respondents said they would continue their expansion in Bulgaria with new production facilities.
---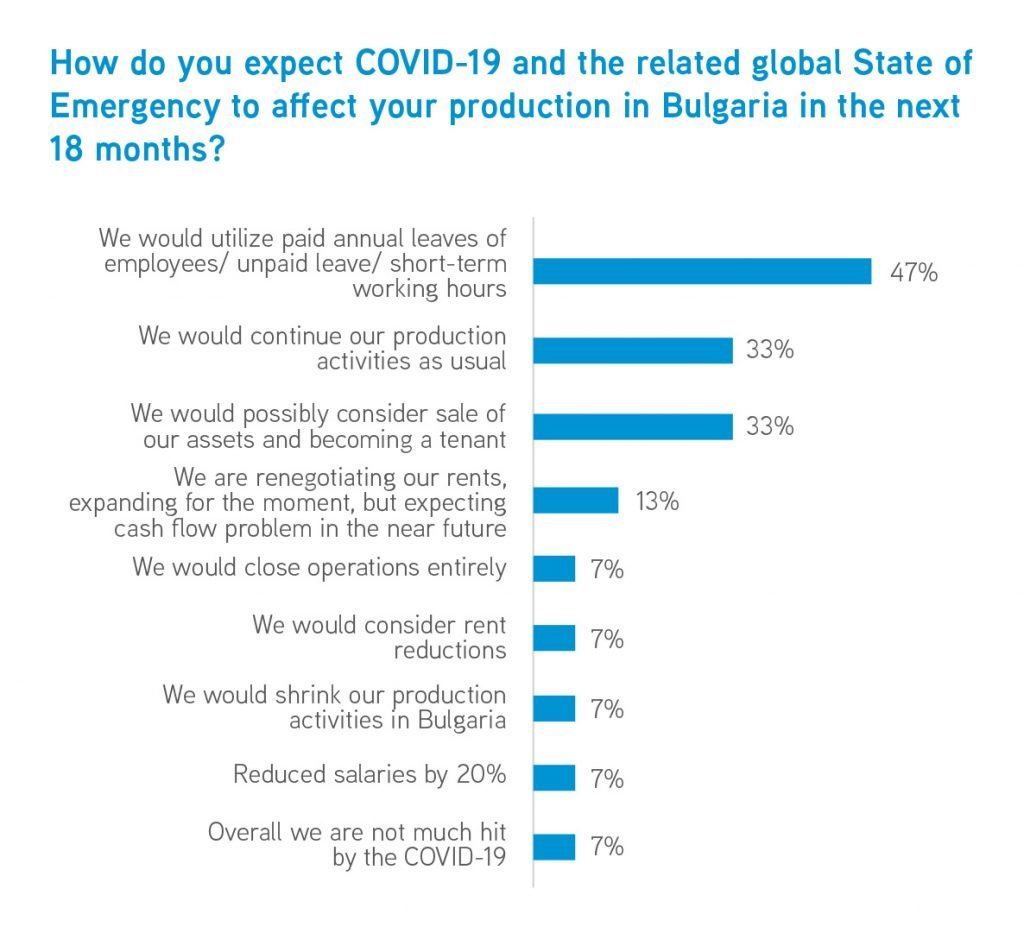 Since the beginning of the state of emergency some companies have taken additional measures to deal with the consequences of the health crisis, such as paid and unpaid leave and working on shifts. In the next 18 months 1/3 of the producers will continue their activity as before; 33% are considering various options to increase liquidity – such as renegotiating rents and sale-leaseback.
---
More than half of the respondents have not applied for the government stimuli by the end of April. 43% perceive them as not workable and for another 43% the measures are not needed, as their production has not been suspended.
---
---
57% of the participants suggested a more workable to them measure for retaining employment, where the government pays 50% or 60% from the employee compensations and benefits against 0% to the employer.