AmCham Bulgaria General Assembly approved on May 18th, 2021 seven newly-elected Board Members. The event was the final stage of a process of the organization which started with nominations early in 2021, continued with a Public Hearing of the nominees, followed by а Vote of the members in mid-March. The shortlisted candidates were announced in late March.
Аll Board candidates were approved unanimously. They will have a two-year term to serve the chamber, along with those Board members who continue their mandates. The newly approved members of the Board of Directors of AmCham are: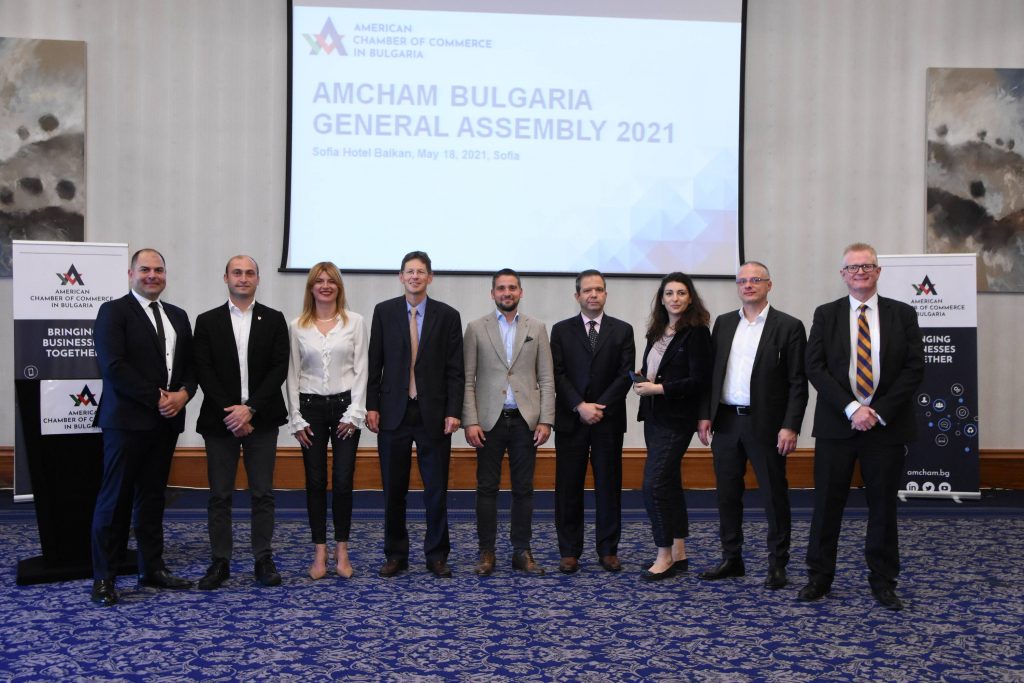 The Board members that continue their terms untill the end of 2021 are Olivier Marquette (AES Bulgaria), Stanislava Taneva (Citibank Bulgaria), Borislav Dimitrov (Cisco Balkans), Bojidar Neytchev, (PwC Bulgaria), Ivaylo Slavov (BULPROS).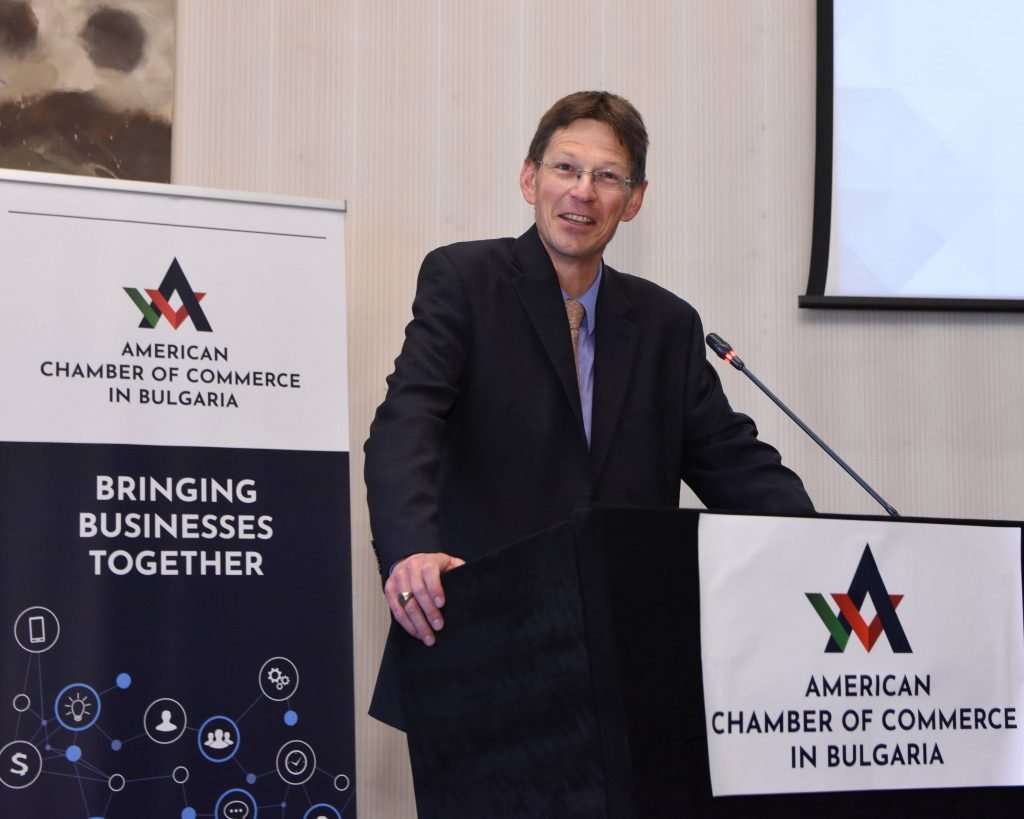 "I am proud to share that as of today our organization is strong and well positioned in Bulgaria and externally. Despite COVID-19, I am confident that last year we achieved increased visibility and enriched our members with benefits," stated Olivier Marquette, AmCham Bulgaria President at the General Assembly 2021.
On behalf of the AmCham Board of Directors, Olivier Marquette presented the 2020 Activities of the Chamber, which highlighted the main projects and chamber initiatives over the past year.
Read the full AmCham Board of Directors Report 2021.
He restated the priorities for 2019-2020 of the chamber:
Sustainable business environment and Rule of law
Digital economy and Innovation
Education and Human capital development
Regional and Transatlantic cooperation.
---
Ms. Stanislava Taneva, First Vice President and interim Treasurer, presented the Financial Statements for 2020 which were examined and approved at the General Assembly 2021. Next she introduced the 2021 Budget. Both the Financial Statement and the Budget were approved unanimously.
Ms. Taneva summarized the following on the Financial Statements for 2020 and the Budget for 2021: All the financials of the Chamber are handled with precision; All the spending is done in line with the law, the Statutes, and for the benefit of the Chamber and its members; Budget 2021 is realistic and will give the Chamber confidence in the implementation of our priorities and agenda.
---
General Assembly 2021 was the first physical event organized and conducted by the American Chamber of Commerce in Bulgaria since July 2020 and it took place in accordance with all safety measures.
U.S. Embassy Deputy Chief of Mission Justin Friedman addressed the AmCham Annual General Assembly. He stressed the importance of rule of law, a robust investment climate, education, and corporate social responsibility to the Bulgarian economy.
---
"On behalf of the Board, I wish you to have endless confidence and devotion to continue working for the sake of Bulgaria, Transatlantic relations, and our Chamber," said Olivier Marquette and officially closed the General Assembly 2021.
---
More pictures from the event you can find HERE and the full information from the Board of Directors report HERE.
You can find the full presentation from the General Assembly 2021 in the video below.