Speaking today at the Round Table organized by ArPharM, Petar T. Ivanov, CEO, AmCham Bulgaria said that investments in Healthcare are investments in Bulgarian economy. "Our strategic report gives holistic approach and proposes solutions for the reforms of the sector, that are due."
The event was attended by the Healthcare minister of the caretaker cabinet Dr. Stoycho Katsarov. He said that is wrong the healthcare system should be seen as mere government spending, administrative burden or social care. The system itself can bring profit to the state budget. "If we are wise enough to figure out that the healthcare can be economic-based, and it should be developed as such. If we achieve this, our country can provide better service and to gain more income," said Minister Katsarov. It is a global perspective that investments will aim to extension of and improving of the lives of the population. This is an economy that is not depended on natural resources but of our brains and potential, he added also.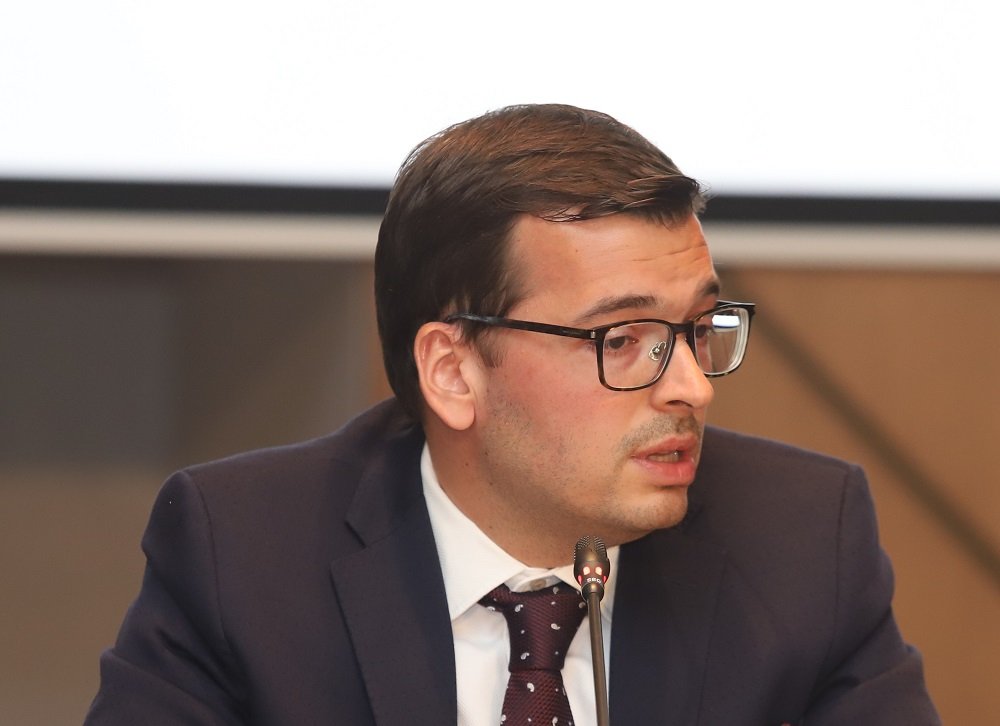 Luka Chichov, Co-Chair of the Healthcare Committee and Executive Director of IQVIA Bulgaria presented the Healthcare as an Investment Report. He pointed out that healthcare should be in the strategic agenda of any government. Chichov said that despite the significant improvement of the Bulgarian healthcare system, a deep reform is needed to reach the average European levels. Our system needs fundamental and structural changes in this sector: increase of investments, prevention and screening, innovative medicine and digitalization.
---
Read the full report in Bulgarian and English here.
---
The Round table was attended by Dr. Ivan Madzharov, Chairman of the Bulgarian Medics Union, Prof. Asena Serbezova, Chairperson, Bulgarian Pharmacists Union, Prof. Kostadin Angelov, GERB, Dr. Daniela Daritkova, GERB, Prof. Georgi Mihaylov, Bulgarian Socialist Party, Dr. Aleksandar Simidchiev, Da, Bulgaria, Prof. Petko Salchev, General Manager, NHIF.
Watch the recorded event on "Together for More Health" Facebook page.